Your First Choice for Commercial
Roof Repair
Whether you have a low-slope or steep-sloped commercial roof in Denton, TX, Atlas provides expert repairs for your commercial property. Issues like roof leaks can damage your inventory, deter customers from doing business with you, and interrupt your day-to-day operations. If your roof needs dependable, effective repairs, we're here to help.
Our roof repair service team works with multi-family property owners, single building owners, property managers, and maintenance supervisors in various industries. We approach each project with safety in mind, fierce attention to detail, and the latest repair techniques. That way, we achieve maximum quality assurance and long-lasting repairs for your property.
Here are just a few ways we can help with your repair project: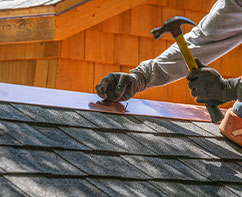 Water Leak Investigation and Repair
Investigating and repairing a commercial roofing water leak necessitates advanced skills and training. Understanding and mastering the dynamics of commercial rooftop water intrusion takes specialized training and years of experience. We're proud to say that when Atlas National Roofing is on the job, you're working with one of the top repair teams in the industry.
Preventative Maintenance for Commercial Roofing
Oftentimes, manufacturers require building owners to uphold a preventative maintenance plan for their roof's warranty. Some providers even offer warranty extensions for those who have a program in place. Investing in preventative maintenance from Atlas now can save your major capital expenditures down the line.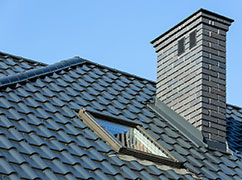 Commercial Roofing Service Contracts
Having a reliable maintenance program in place is important for your commercial roof. That's why Atlas offers contracts for regularly scheduled maintenance and repair visits. Contact our office today to learn more about how our team can maintain your commercial roof on an ongoing basis.